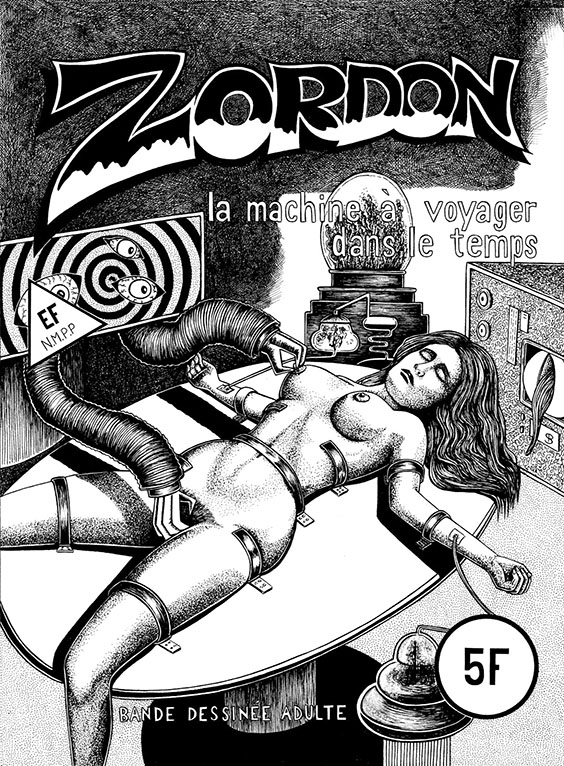 Dessin publié dans l'anthologie graphique consacrée au sulfureux éditeur
de bandes dessinées érotiques, cible privilégiée de la censure française entre 1970 et 1992.

L'ouvrage comprend un historique de la maison, par Bernard Joubert, de nombreuses archives inédites,
une large sélection des couvertures les plus scabreuses, ainsi qu'un ensemble de couvertures revisitées
par une quarantaine d'artistes graphiques actuels et un carnet de dessin de Bruno Richard.

Encre de Chine sur papier 250 gr
20 x 27 cm
Publié fin 2019 par United Dead Artists.

/////////////////
Drawing published in the graphic anthology devoted to the sulfurous publisher of
erotic comics, the main target of French censorship between 1970 and 1992.

The book includes a history of Elvifrance, by Bernard Joubert, many unpublished archives,
a wide selection of the most scabreu covers, as well as a set of revisited covers
by about forty current graphic artists and a sketchbook by Bruno Richard.

Indian ink on paper 250 gr
20 x 27 cm
Published in late 2019 by United Dead Artists.